SonicWall
SonicWall, a Dell subsidiary is into selling internet appliances and information subscription services. They have a great reputation for network firewalls. More than 500000 enterprises in 215 nations use their solutions.
Technology
Easy to use firewall.
Multi-factor authentication for additional security.
Provides security from intrusions, threats with its high performing firewall.
Excellent content filtering services with whitelisting.
Enterprises can connect to all servers remotely.
Cross vector threat identification and defense.
Application-level VPN.
Advanced authentication giving access to devices used by select users.
Context-aware device authorization.
Products
1. SuperMassive E10000 Series
NSS Labs proves the SuperMassive E10000 series excels over comparable firewalls in security effectiveness, performance, scalability, reliability and TCO. Built to protect 10+ Gb networks at very large data centres, carriers and service provider deployments, SuperMassive E10000 firewalls set the standard for high-performance application control and threat prevention.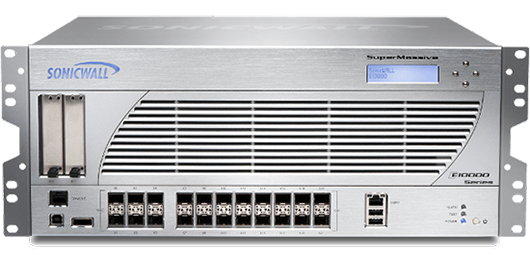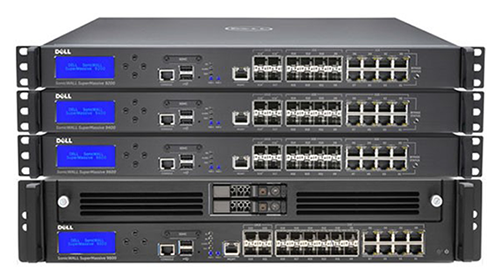 2. SuperMassive 9000 Series
The SuperMassive 9000 series ensures the security, performance and scalability demanded by today's enterprises, government agencies and universities with 10+ Gb infrastructures. Offering high-core-density architecture in an efficient one-rack appliance, SuperMassive 9000 firewalls save valuable rack space and reduce power and cooling costs.
3. NSA Series
Applying the same security engine and services as our SuperMassive series, Network Security Appliance (NSA) next-gen firewalls boost performance and reduce costs and complexity for distributed enterprises, SMBs, branch offices, school campuses and other public institutions.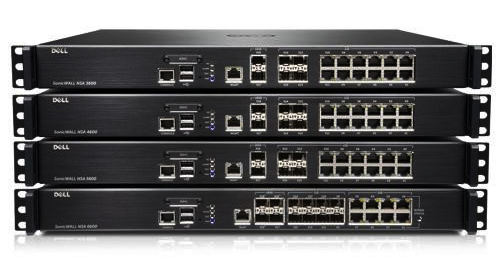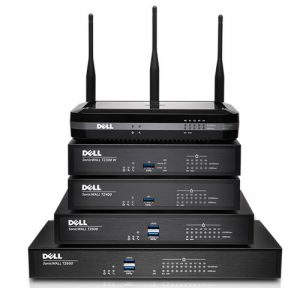 4. TZ Series
Stop security risks with the best Unified Threat Management (UTM) firewall for small businesses, retail deployments, distributed enterprises, remote sites and branch offices. Provide high-performance intrusion prevention, malware blocking, content/URL filtering, and application control across 802 .11ac wireless networks.
5. WXA Series
Accelerate the effectiveness of your existing infrastructure, and improve the end-user experience. Reduce application latency, and conserve bandwidth for small-to-medium-sized organizations with remote and branch offices

6. SonicPoint Series
Combines high-performance 802.11ac wireless technology with award-winning, advanced firewall protection. Receive unparalleled wireless security, and drastically simplify network setup and management.
7. SMA Web Application Firewall
Protecting web applications running in a private, public or hybrid cloud environment.
Added layers of security to existing web apps.
Protection from threats mentioned by OWASP like SQL injection and XSS.
Robust session management with 2FA, OTP, and SSO.
Web server protection from DoS/DDOs attacks.
DLP with page-blocking techniques.
Access restriction based on subnet, protocol, host, port, URL path etc.
Advanced threat protection through RTDMI engine by applying real-time memory-based inspection techniques.
8. SonicWall Secure Mobile Access (SMA)
Reduce surface threats with high-performance layer-3 SSL VPN.
Secure access with SSL offloading and authentication.
Secure access during migration to the cloud.
Advantage of secure access from a single portal while moving to the cloud, data center, or SaaS.
Secure access for staff on transit and BYOD.
Threat prevention from DDoS and zombie attacks with Capture ATP multi-engine sandboxing.