Network security from global security experts. Providing advanced firewalls and cloud-based offerings for more than 60,000 organizations in 150 plus nations. listed 8th in the Forbes Digital 100 according to Wiki information.
Technology
Provides network security, cloud security, endpoint protection, and various cloud-delivered security services. Address enterprise security challenges by applying artificial intelligence, analytics, automation, and orchestration. Core strengths in SaaS Security, Network Security, Cloud Security, Cybersecurity, Next-Generation Firewall, URL Filtering, Threat Research, Threat Intelligence, Threat and Malware Prevention, Endpoint Security, Enterprise Security Platform, etc.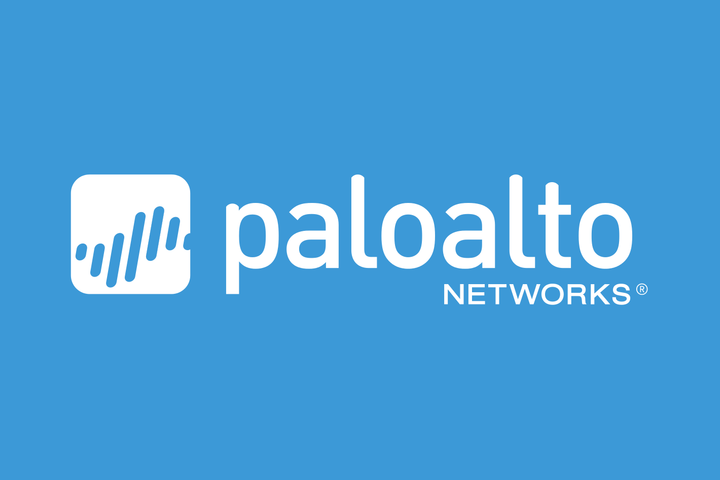 Addressing security challenges under three categorisations:
Secure the Enterprise
Secure the Cloud
Secure the Future
PRODUCTS
STRATA – Secure the Enterprise
      I. Next-Generation Firewall
a. PA Series for Physical Appliances
Blocking known and unknown evasions 100% with prevention focussed architecture providing consistent protection to your range of network. Encrypted traffic that doesn't slow down business. Blocking threats, malware, spyware across ports. Optimising predictive analytics to neutralise attacks by using DNS for command and control (C2) for data theft.
PA-7000 Series – Scalable architecture for appropriate type and volume of processing power meeting the workloads of networking, security and management.
PA-5200 Series – Threat prevention for broad use cases like internet gateway, data center etc.
PA-3200 Series – Protect apps, users, and content for predictable performance. Enforce consistent policies to local and remote users running on Windows®, Linux, macOS®, Android® or Apple iOS platforms.
PA-800 Series – Advanced security and connectivity every branch of your business. Consistent protection with Prisma™ Access.
PA-220 – Firewall protection for the smallest part of the business. Secure SD-WAN enabling from a single appliance ensuring smooth branch connectivity.
b. VM-Series for Virtualized Firewalls
Ensure business continuity, competitiveness with automated, scalable virtual firewalls. Threat prevention by reducing attack surface then segment, microsegment the environment before thieves exfiltrate data.
c. K2-series – 5G Ready Firewalls
Addressing security concerns while deploying 5G networks. The PA-7000 and PA-5200 series appliances safely deliver 5G powered services.
VM-500 and VM-700 series meeting the requirements of automated, scalable virtual firewalls protecting the cloud speed.
      II. Panorama
Simple and easy to implement centralised security management and gain network security insights of thousands of devices.
Offering on-premises solutions as hardware.
Offering Virtual appliance on VMware ESXi™.
Security in public cloud environments.
PRISMA – Secure the Cloud
      a. Prisma Cloud
Develop cloud-native apps in an ever-changing environment.
Enforce updated governance policies to stay compliant.
Early security for the full lifecycle thereby preventing alert fatigues.
Protection for public clouds.
Protection for on-premises container platform OpenShift®.
      b. Prisma Access (SASE)
Secure access service edge (SASE) for cloud-enabled organisations.
Avail multiple security services (Firewall as a service (FWaaS) like web filtering, sandboxing, DNS security, DLP, advanced threat prevention etc.
      c. Prisma SaaS
Providing security for remote workers in scenarios like COVID-19.
Remote workers connect with Prisma Access and Next-Generation Firewall.
      d. VM-Series
Scalable, easy to deploy nextgen firewall in a virtual machine form to protect cloud speed and software agility.
Consistent network security management of apps on-premises and cloud across branches.
Risk mitigation by reducing the environment's attack surface through actions like segmentation and micro-segmentation.
CLOUD NATIVE SECURITY
A centralised approach in securing hybrid and multi-cloud environments for teams to evaluate risks in SDLC.
Protect cloud-native apps irrespective of locations.
Adapt network security for cloud environments while implementing policies in a hybrid environment.
Cloud-Native Security Platform (CNSP) for secure identity on workloads, users and cloud resources.
Security with containers.
Data security and compliance with a centralised approach to prioritise and remediate threats.
CORTEX
      a. CORTEX XDR
Resetting security with a prevention, detection, investigation, and response approach.
AI driven detection and managed threat hunting eliminating all blind spots. Detect attacks by integrating endpoint, network, and cloud data irrespective of its origin.
Advanced XDR Pro comes with premium features like device control, disk encryption, host firewall, behavioural analytics, rule-based detection, accelerated investigation.
Cortex XDR Prevent does functions like extended visibility across data sources, endpoint protection, device control, disk encryption, and hose firewall.
      b. Cortex XSOAR
Robust on premises security orchestration involving people, processes and technology for efficient incident response.
Top security combining security, orchestration, automation and response (SOAR) helping organisations to increase analyst productivity and team learning.
Effective incident response connecting people, processes, and technology. Automating 95% of response actions that need human verification. Scope of action like threat intelligence management, vulnerability management and threat response to on-premises and cloud.
      c. Cortex Data Lake
AI/ML enabled security to collect, integrate and normalise organisation data.
Rules out the requirement for local storage.
Giving visibility to stop attacks with a unified data helping enterprises to simplify security.
      d. AutoFocus
Get instant understanding, visibility into attacks with the deepest context.
Gather information of every event from Unit 42 threat researchers.
Gain instant access to Palo Alto Networks repository of high-fidelity threat intelligence, enterprises can consume as feeds.