On-premise solutions for SMEs, businesses
Backup solutions expert for virtual environments founded in 2006. Protect any workload on-premises or cloud including: VMware, Hyper-V and Nutanix AHV for VMs; AWS, Azure plus Cloud-native workloads; Enterprise applications; Physical Servers and Workstations; and NAS.​ Compatible with Windows or Linux servers and either the SMB (Server Message Block) versions 1, 2, and 3 or NFS (Network File System) versions 3 and 4.1 protocols.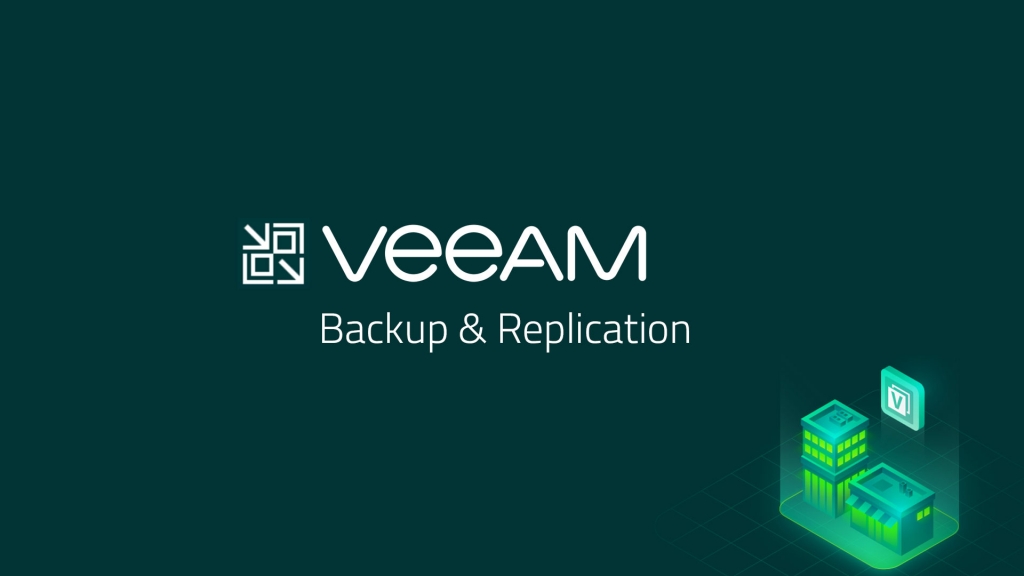 Technology
Extremely simple installation to run with no deployment issues.
One among the fast recovery in virtual data management in physical systems like public cloud, private cloud, hybrid cloud, SaaS services, or multi-cloud.
Deliver reliable disaster recovery for virtual and physical workloads across user data centers and the cloud with Veeam on IBM Cloud.
Helps users manage data from policy-based to behavior-based across applications and cloud infrastructure.
Recovers the precise need for Microsoft Office applications and Microsoft SQL.
Help users recover critical data and applications that power their business, including Oracle and SAP HANA on IBM Cloud and Microsoft Office 365.
Supports AWS S3 object storage immutability.
Equipped with 150 new capabilities to support Linux and for modern database environments and a new data integrator API.
Ability to back up and protect data from nearly any NAS-based data store.
Focus on backups of vSphere and Hyper-V virtual machines.
Instant VM and file-level recovery.
Helps achieve recovery and replication for all your data and applications.
The option of reusing data backup to ensure security, updates, and compliance.
Data safety in, ransomware out with $3object lock functionality and immutable backups.
PRODUCTS
Backup & Recovery
      a. Veeam Availability Suite
Data backup from single console regardless of location.
Reliable data protection, ransomware protection, recovery, compliance helping enterprises to focus on business continuity.
Powered by Veeam Backup and Replication with powerful data security that scale effectively for enterprise application on cloud, virtual and physical workloads.
Veeam ONE threat detection and action before making any operational impact.
Actionable intelligence for modern backup platform.
Cloud security and automation with DevOps, DR etc.
Encryption and replication features for data offsite.
New Veeam v10 to deal with massive file data.
Fast data recovery by Multi-VMInstant Recovery engine.
Complete data safety with guaranteed ransomware proof.
      b. Veeam Backup & Replication
Reliable backup and fast recovery for cloud, physical and virtual workloads with single management console.
Secure image-based replication and DR for super speed.
Safe backup through cloud portability to AWS or Microsoft Azure.
Improved IT efficiency for data mining, scans, malware remediation.
Monitoring and Analytics
      a. Veeam ONE
Comprehensive monitoring, analytics through:
Automation and diagnostics
Planning and forecasting
Management and reporting
Governance and compliance
Chargeback and billing
Alerts
      b. Veeam Management Pack (MP) for System Center 8.0
Comprehensive monitoring, reporting, analysis for faster decision-making.
Predict resource requirements for cloud migration.
Advanced troubleshooting with Analysis dashboards.
Service Providers Product
      a. Veeam Service Provider Console v4
Manage all backups in Veeam Service Provider Console.
Manage customers in Veeam environments from one location.
Do tasks like creating and managing customer accounts, setting policies, licensing from a single platform.
      b. Veeam Cloud Connect for Service Providers
Data protection, automation, through cloud backup, DRaaS.
Cloud backup to deploy, manage, on premises, remote, or cloud workloads.
Fast recovery time in the event of disasters.
Backup for Small Business
Veeam Backup Essentials
Protect physical and virtual workloads for enterprises having a headcount of 250 people.
All features like replication, recovery, alerts, cloud portability, 24/7 reporting.