Award-winning cyber protection from Acronis trusted by 5.5 million users in 150 countries. Only backup technology that detects and prevents unauthorized encryption of files, databases, and backups. Track record of defeating 400,000+ attacks worldwide.
Technology
Business continuity by restoring any piece of data, total cyber protection for data, apps, and systems. A versatile backup tool that fully protecting the data of business or homes. Innovative data protection with robust security features protecting all company data sources on 20+ platform irrespective of data size or location. Total data protection solutions for verticals, your environment, and Microsoft environments.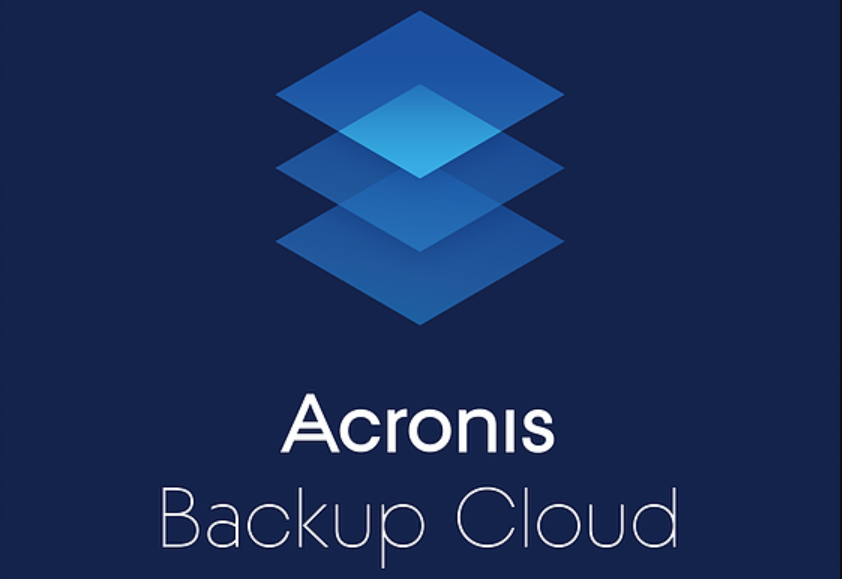 PRODUCTS
Acronis Cyber Backup
Ensure business continuity 24 hours protecting workloads.
Disaster recovery in seconds.
File protection from unauthorized modification with AI/ML technologies.
Blockchain technology preventing damage or tampering of files.
Hybrid cloud protection through centralised management.
User friendly data protection for IT generalist.
Acronis on-premise solutions for business
      a. Physical
Offers a single, intuitive, web-based management console available in 25 popular languages.
Data restoration in 15 seconds with recovery time objectives (RTOs).
Blockchain-based authentication of your backups with Acronis Notary, Acronis Cyber Backup for Linux and Mac.
Robust system admins protection for every bit of data using an intuitive solution for managing small to large and diverse Windows server environments.
Windows PC protection from hardware and software failures, cyberattacks and accidental deletions.
Compatible with external devices, including NAS computers and external systems.
Render backup copies on major mobile apps like Windows, iOS and Android.
Helps you clone and migrate PC contents and erase the data users need to save privacy.
Creates backups in the cloud up to 10 times faster.
Ensures high data privacy, at rest or in transit, with AES-256 encryption user-defined password protection.
Acronis Cyber Backup 12.5 Windows Server anywhere with a touch-friendly, web-based management console.
      b. Virtual
Back up a single ESX(i) host, virtual machine, or cluster to hybrid storage protecting the entire vSphere environment with Acronis Cyber Backup. Protect Linux KVM and Oracle VM servers.
Protects Microsoft Hyper-V hosts and guest systems, with Acronis Cyber Backup ensuring agentless backup and instant restore of Microsoft Hyper-V virtual hosts.
Protecting your entire XenServer environment with Acronis Cyber Backup – a single XenServer Virtual Machine (VM) or XenServer pool to local storage or the cloud.
Acronis Cyber Backup for Red Hat Virtualization and Kernel-based Virtual Machine servers.
      c. Endpoints
Advantage of providing back up, starting from entire PC to selected files or data keeping the backups secure on multiple storage destinations.
Flexi reporting and status-monitoring advantages including customizable widgets, reports, notifications, and critical event alerts.
Advantage of adding endpoints without complicating workload through an intuitive web-based management console for PC and devices.
Help you reduce your total storage requirements through deduplication technologies.
East detecting crypto-mining malware to preserve resources and network traffic.
Protection from ransomware attacks with PC backup software that blocking changes to data, backup files, and backup agents.
Superior blockchain-based authentication for local and remote Mac users.
Acronis Total Security
Total cyber protection for businesses and managed service providers. End to end security by combining AI enabled malware protection, disaster recovery, and remote assistance.
Data is available for recovery through disk cloning, mirror imaging, or full system backup. Users can decide whether they need a quick backup or the ability to do other things on the PC during the backup.
Remote backup management with syncing and sharing features.
AI enabled protection removing ransomware and cryptojacking.
cloud-to-cloud Office 365 backups, automatic replication of local backups, non-stop backups on cloud.
See file sizes, backup speeds, and color-coded displays of the type of data stored with our visual dashboard.
Offers blockchain notarisation adding authenticity of your personal and business data assuring you the former backup remains unchanged.
Acronis Cyber Cloud for Enterprise
Secure backup for PCs, devices, Macs, physical and virtual cloud servers.
Ransomware protection with AI/ML technologies.
Secure file sync and share for employees across devices.
Blockchain based data verification, file notarization, and e-signing.
Acronis Cloud Migration
Plugging security breaches, data loss, or leakages during migration through automated migrations of virtual machines to Hyper-V, AWS, and Azure.
No installation time, automate multiple VMs with Acronis Cloud Migration's PowerShell cmdlets.
Intuitive GUI guidance.
Acronis Mass Transit
Secure digital content sharing between users and systems.
Ideal for publishing, movie production, printing, and advertising sectors.
Easy to use enterprise-level managed file transfer (MFT).
File sharing of 5MB to 100 GB that is 20X faster than existing FTP tools through automation.