Popular security product from Microworld Technologies with firewall, spam filter, on-access threat detection. Pioneers in Information Security solutions for enterprises and SMBs. Partners with tech majors like Microsoft, IBM, Red Hat, Intel etc.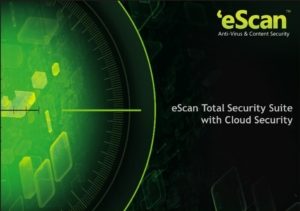 Technology
Advantage of getting a detailed information on hardware configuration and software installed in endpoints helping admin to track hardware as well as software resources.
Filtering both spam and malware from incoming POP3 email.
Creating restrictions to incoming and outgoing traffic and hacking.
Blocking websites using the 'Web Protection' feature.
Advanced Heuristics Algorithms protects your computer from unknown malware.
Scan USB drives blocking infected file from going to your computer with its antimalware cloud technology.
Restricting phishing emails with eScan security.
Bonus tools like bootable USB stick to run eScan on other systems.
USB Vaccination feature to prevent infection by autorun viruses.
PRODUCTS
eScan Total Security Suite for Business
Comprehensive cyber security solutions for Windows based devices and endpoints.
eScan Internet Security Suite for Business
Information Security for risk management and secure infrastructure protection. Updated eScan Management Console to facilitate dynamic management of server and endpoints.
eScan Internet Security Suite for SMB
Advanced protection against evolving threats with cloud security feature.
Easy for network administrator to set policies, enhance productivity, stop malware through web access control and application control.
eScan Anti-Virus for SMB
Advanced cloud security solution for Windows platform.
Webscan for Linux Proxy Server
Powerful security solution for GNU/Linux platform with intelligent content security and antivirus protection features.
eScan Corporate 360
Strong in ransomware behaviour analysis of files.
Blocks non-executable files that appear to be executable.
Checks digital signature and ensure that message sent by known sender leaving no chance to alter the message or signature during transit.
MicroWorld-WinSock Layer (MWL) technology checking security violations of content.
Using AI to learn user behaviour to classify mails as spam or ham.
eScan Corporate Edition with Hybrid Network Support
Multi-layered security for corporate IT infrastructure.
Advanced SSL technology to encrypt corporate communications.
Outbreak prevention option to restrict network access from selected systems.
Real time protection through Proactive Behavioural Analysis Engine (PBAE).
Eback up of files on a scheduled basis.
Advanced Web protection through white listing or blacklisting of sites.