Kaspersky is the fastest growing IT security company specialising in endpoint security has a presence in 200 countries around the world. Kaspersky Lab stands tall as the first vendor to develop integrated antivirus software for workstations, file servers and application servers running on Linux/FreeBSD operating systems.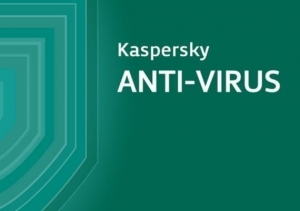 Technology
Kaspersky endpoint protection is specifically for SMEs, SMBs. It supports both Mac and Windows platforms, securing various endpoints across devices and servers.
Detect malware, get malicious URL filtering protecting systems/devices from dangerous links.
Open protected browser for safe online transactions, get extended security from webcam hijacking.
Ensure robust security when registering on new websites, alerting you on any issues.
Get powerful administration console, a flexible web-based interface accessible to any static or mobile device anywhere.
PRODUCTS
Kaspersky Endpoint Security Cloud
Business continuity with better time and resource management.
Endpoint security regardless of devices like workstations of Windows, Mac, iOS, Android smartphones.
Business protection through installation of endpoint software.
Monthly subscription option eliminating expenses like licensing, installation, updates etc.
Cloud Discovery technology helping you identify uncontrolled cloud IT resources protecting data of the team.
Mobile security through web protection, anti-virus protection, password protection, anti-theft management through remote locking.
Kaspersky Endpoint Security for Business
Enhance security for remote working providing right security for information exchange.
Detecting all stages like discovery, intrusion, infection, achieving goals with exposure prevention, pre-execution, runtime control and automated response.
Threat detection for endpoints, gateways, containers, and servers.
Keeping IT resources under control through Host Intrusion Prevention and cloud enabled web.
Access streamlining through unified console with a cloud' or on premises deployment model.
Helping users focus on security events instead of maintenance tasks.
Automated EDR technology for protection from targeted attacks.
Easy to follow one step upgrade.
Kaspersky Endpoint Security for Business Advanced
Tested, transparent, personalised, advisor-based solutions against targeted attacks.
Detect every abnormal user behaviour and offer unique security for every user.
Single console agent for server containers, Email, Web, Linux work stations, virtual machines, android devices, removable storages.
Robust protection against software exploits, mobile malware, fileless threats, PowerShell and script-based attacks, Web miners and threats.